Web Cams
Photos are a great way to see what a place looks like. Video are even better because you see the scene up close as it changes from time to time.
Westport Breakwater
Westport Washington Breakwater
Camera ID: 0055
Description: The breakwater that separates Westport Washington from the Ocean and Grays Harbor.
Source: WestportCam.com
Westport Harbor Cam
An inner look at the inner Westport harbor.
Westport Jetty Cam
Westport Washington Jetty & Surfers
Camera ID: 0053
Description: Halfmoon Bay at Westport Washington. Big waves and adventursome surfers.
Source: WestportCam.com
Westport Viewing Platform
Westport Washington Ocean Viewing Platform
Camera ID: 0056
Description: Climb up the stairs to get a birds eye view of Grays Harbor and the Pacific Ocean. You might see whales?
Source: WestportCam.com
These cameras are outside of the area, but may be of interest.
Sand Dollar Inn & Condos at Pacific Beach, WA USA
Pacific Beach WA Vacation Rental Condos
Camera ID: 0223
Altitude: 50
Latitude: 47.207896
Longitude: -124.202561
Description: There are lots of places to stay on the Washington Coast, but Pacific Beach is the cutest little place around. No giant steps to traverse to the soft sand. No miles to hike to see the mighty Pacific Ocean.

The Sand Dollar Inn & Condos offer comfy, cozy condos just a block or so from the sandy beach, on a flat easy stroll. See our nifty patio for barbecue, clam cleaning stations and picnic areas.

You will always find our rates affordable and our smiles affable. Please come stay with us. And keep an eye on the web cam, so you can see the sun and surf anytime.
Source: SandDollarCondos.us
Long Beach Clam Cam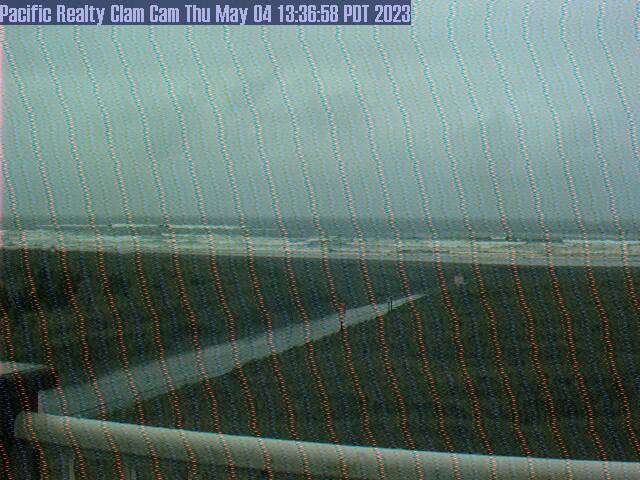 Pacific Realty Clam Cam
Long Beach Heron Cam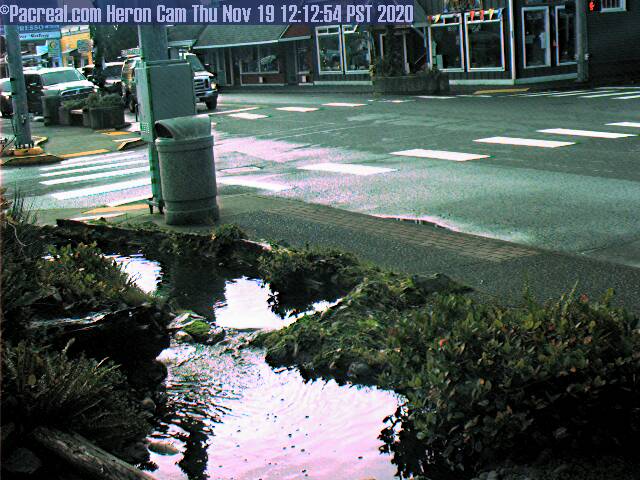 Pacreal.com- Heron Cam
Camera ID: 0138
Description: The Long Beach Heron Cam is a live web cam which updates its images here every 45 seconds. This camera views the fountain and pond in front of Pacific Realty at the main downtown intersection of Long Beach, Washington (Bolstad & Pacific Hwy).

When the natural fountain was created in 2000, the pond was stocked with a variety of goldfish. It didn't take long for local Great Blue Herons to start gazing from the sky, working up the courage to drop down for an easy meal. The notably cautious and elegant birds soon began dropping in for a quick snack with some regularity.

If you visit often you may see one of these regal birds swooping in for a fishy tidbit. Thanks to Pacific Realty for allowing us to showcase the Heron Cam on this site.
Source: FunBeach.com
Sandridge Road Weather Cam
Sandridge Road in Long Beach
Camera ID: 0143
Description: The 642weather Cam is located on Sandridge Road in Long Beach, WA near Pioneer Road. It looks E-NE toward the Willapa Hills and updates its image every 5 minutes.

For a lot of great weather tools, time lapse and other images from this cam, visit 642weather.com.

Thanks to the 642weather.com, owner/operators of the Weather Cam.
Source: 642weather.com
Wishkah Valley School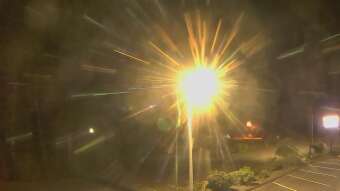 Wishkah Valley School
Grays Harbor College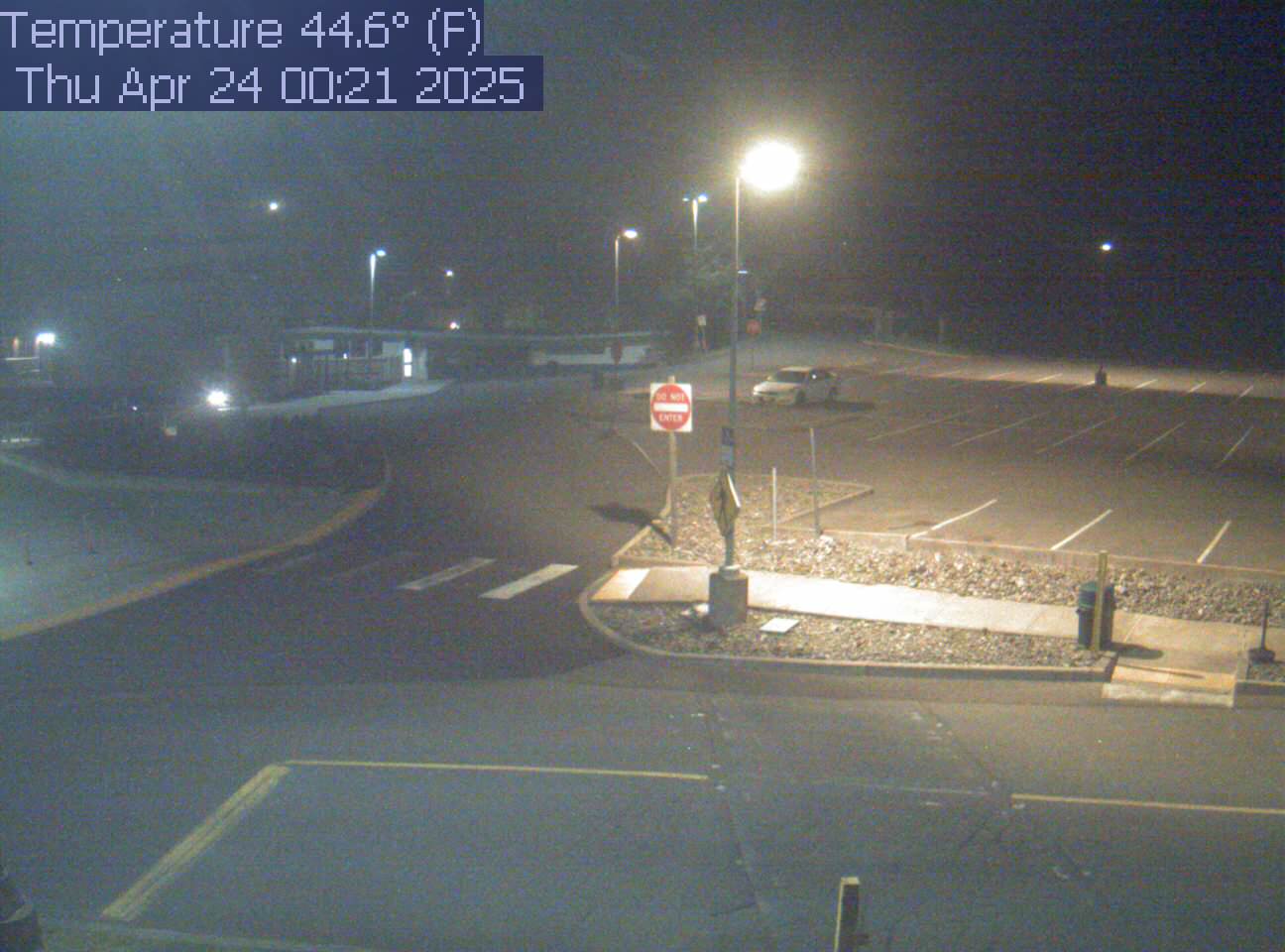 Grays Harbor College
| | | | |
| --- | --- | --- | --- |
| Camera ID: 0410 | Altitude: 500 | Latitude: 46.952359 | Longitude: -123.802395 |
Hi-Tide Resort Moclips, WA
Straight on view of the ocean
Camera ID: 0030
Altitude: 20
Latitude: 47.242748
Longitude: -124.216557
Description: 33 Unit condo complex right out on the beach at Moclips Washington. A one of a kind location.
Source: Hi-Tide-Resort.com
Olympic Natural Resources Center
A view from ONRC looking northeast through the trees to the City of Forks.
Camera ID: 0083
Description: A view from ONRC looking northeast through the trees to the City of Forks. Forks, WA.
Source: ONRC.Washington.edu
Queets Camera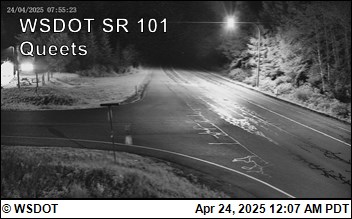 WSDOT SR 101 Queets
Camera ID: 0070
Description: Queets is a community in Jefferson County and is near the Pacific Ocean on Washington's Olympic Peninsula.
Source: WSDOT.gov
Sequim Washington Camera
City of Gig Harbor WA Web Cam
City of Gig Harbor, WA Web Cam
Coastal Interpretive Center, at Ocean Shores Washington
Coastal Interpretive Center, at Ocean Shores Washington
Camera ID: 1067
Altitude: 30
Latitude: 46.952061
Longitude: -124.131616
Description: The Mission of the Coastal Interpretive Center is to educate the public concerning natural and man-made environments through presentation of the history and ecology of Washington State's coastal life.
Day view
Night view
Day/night view
Live view